---
---
| Province | City | Age | Income |
| Education | Family Type | Access Location | Internet Use |
| ISP Services | Manufacturers on the Internet | Students Using the Internet |
---
NOTE: The following graphs are based on statistics from the Statistics Canada survey Computer technology in schools, 1999. The survey covers students in elementary, intermediate and secondary school.

News releases on this database are available at the Statistics Canada website:
http://www.statcan.ca:80/Daily/English/991012/d991012a.htm

If you require more detailed information or are interested in custom tabulations please contact Statistics Canada directly. The news release linked above contains contact information.



Which province has the highest percentage of student Internet usage?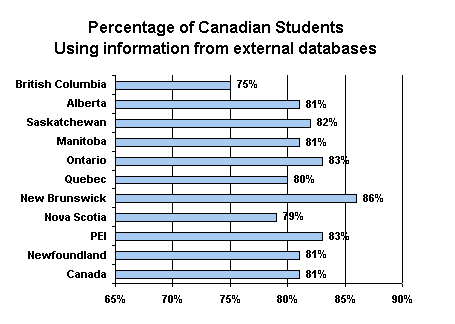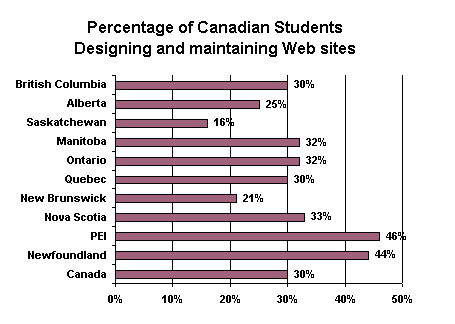 Source: Statistic Canada, News Release:
http://www.statcan.ca:80/Daily/English/991012/d991012a.htm
---
| Top of Page |
---
| Substance Web Design | Return to the Internet Data Centre | Next Page |